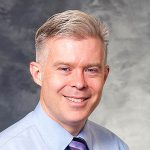 Scott Reeder, MD, PhD and Diego Hernando, PhD recently received an R01 grant from the Department of Health and Human Services (DHHS) in the National Institutes of Health (NIH) for their project, "Fully Automated High-Throughput Quantitative MRI of the Liver." The team was granted nearly $1.5 million in direct costs and a total award of $2.1 million to be used between 04/08/2022 – 12/31/2025. 
The abstract reads, "The overall goal of this application is to develop, implement and test a 'single button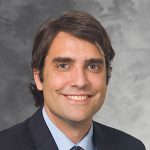 push', integrated combination of innovative MRI solutions to enable widespread and generalizable implementation of quantitative evaluation of chronic liver disease in less than 5 minutes. We aim to design a reliable, efficient, low variability, and fully automated, MRI exam. This goal will be enabled by artificial intelligence (AI), reengineered chemical shift encoded (CSE)-MRI to provide 'error-free' free-breathing measurement of liver fat and iron, an innovative MRI suite design, and automated analysis. In this way, we aim to achieve high-throughput, low-cost evaluation of liver disease with high accuracy, precision and reproducibility." 
Dr. Hernando said that he is "excited about the opportunity to keep advancing quantitative MRI with such a great team." Dr. Reeder added, "I am thrilled with the opportunity to develop novel strategies for high value imaging through machine learning, novel MRI suite architecture, and advanced quantitative imaging methods." 
Congratulations to Drs. Reeder and Hernando!